Whole Foods Market is all about diehard food passion, summed up in the line: "Whatever makes you whole." This means, no matter what kind of food you love, and no matter how you want to enjoy it, it's totally cool by us. No judgment. No lectures. Just whatever makes you whole.
We had a ton of fun bringing the campaign to life for the holiday season.
The Internet took notice. People adopted our "phase it in" expression from the Thanksgiving spot, and even requested a sequel. Click through below.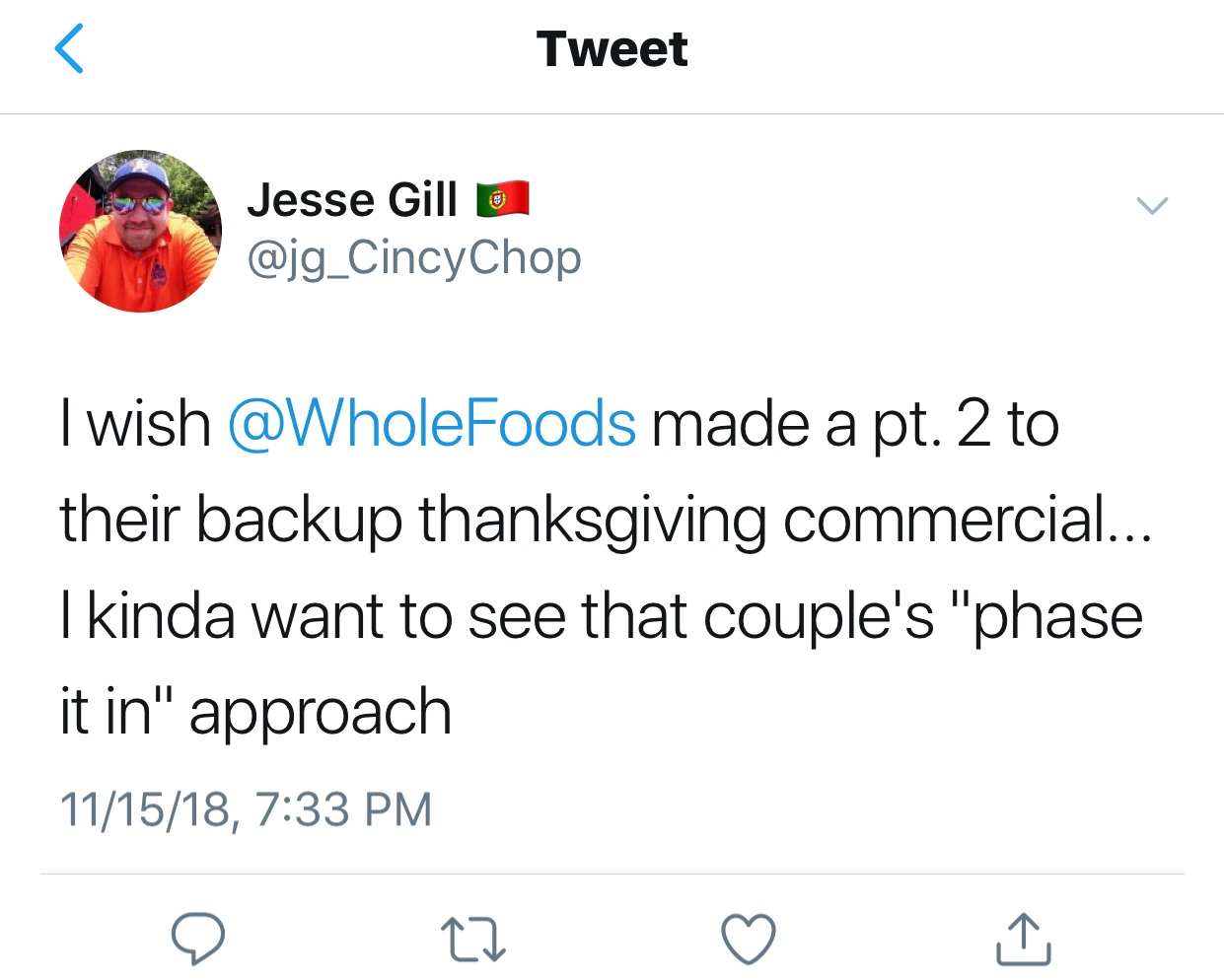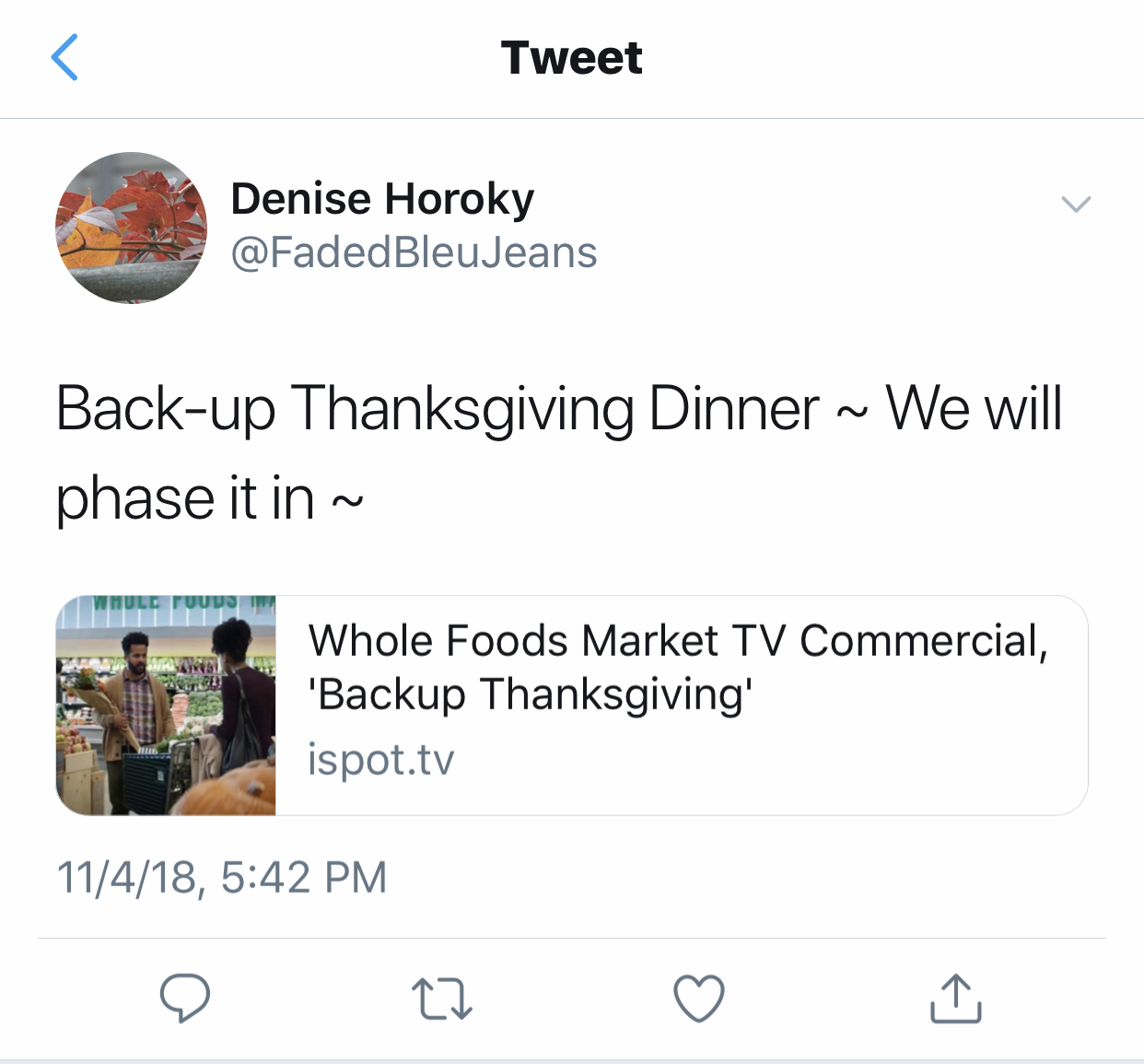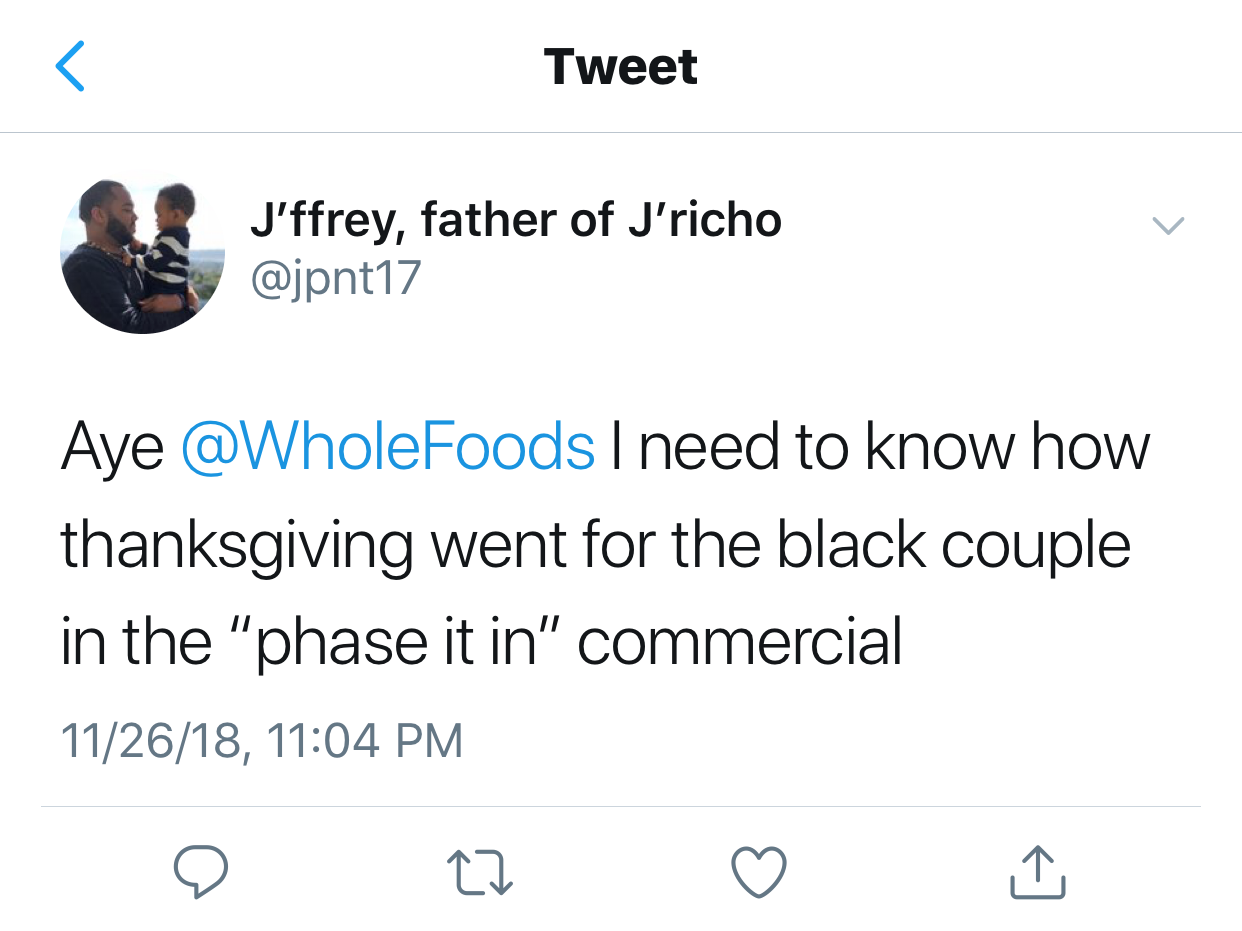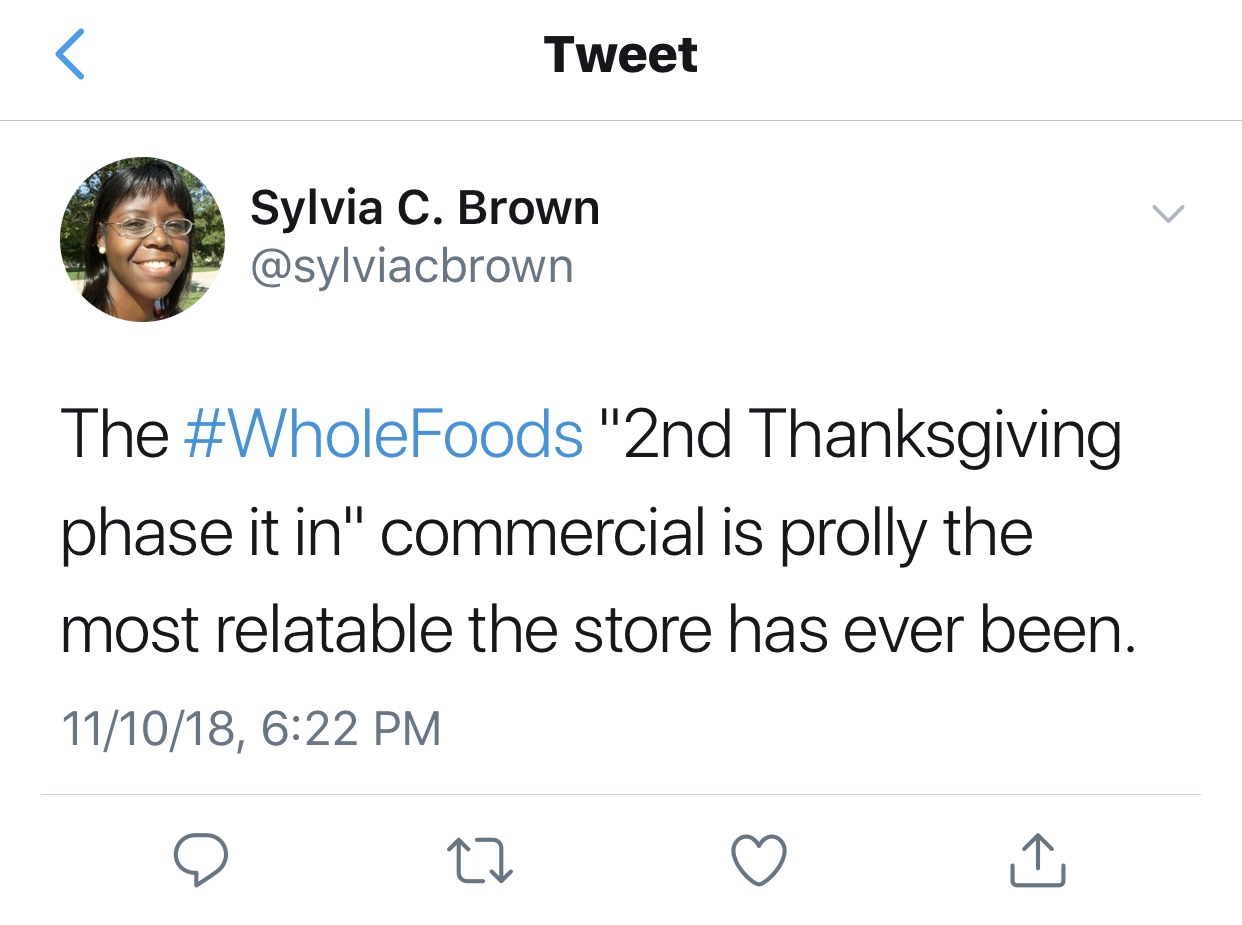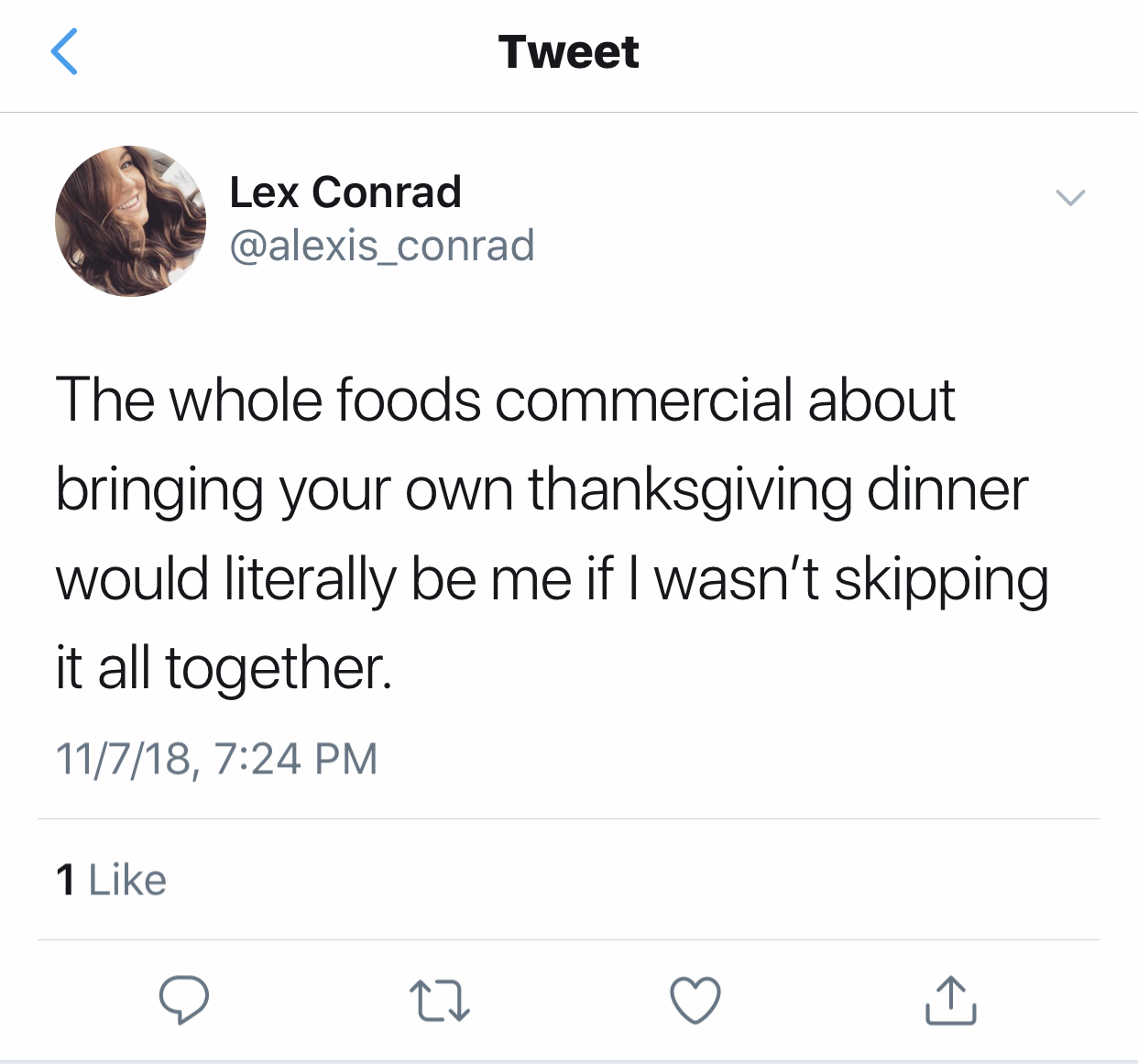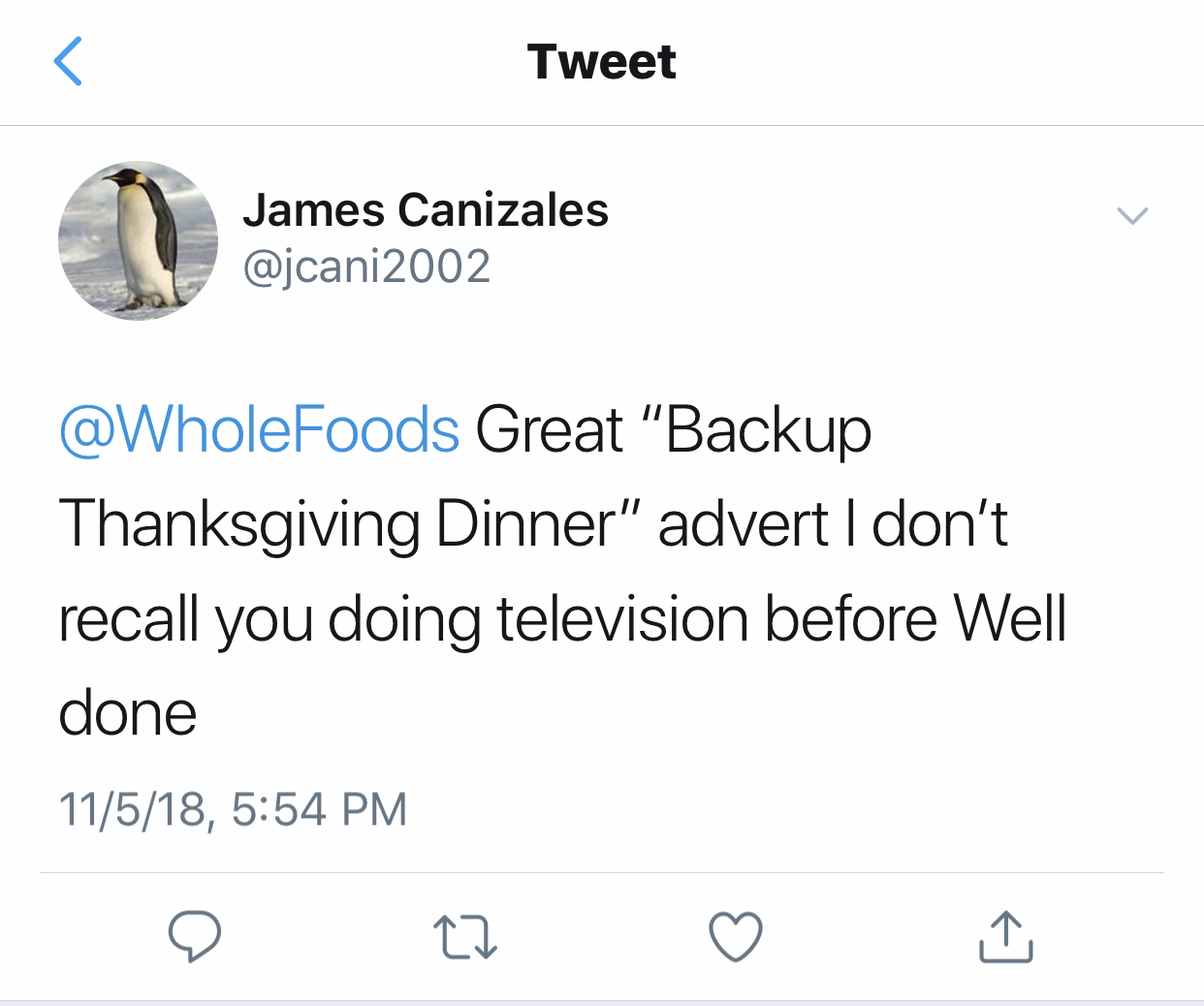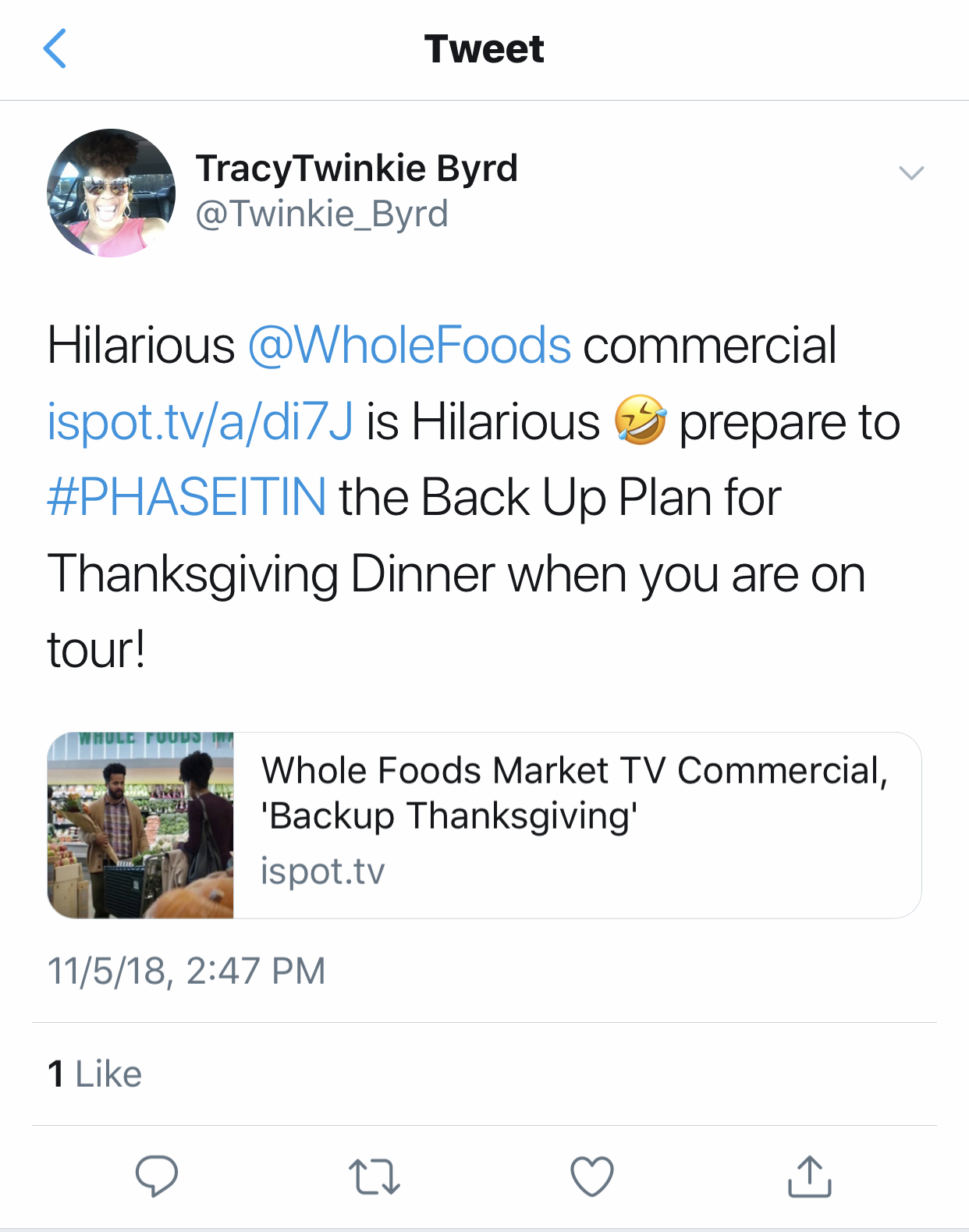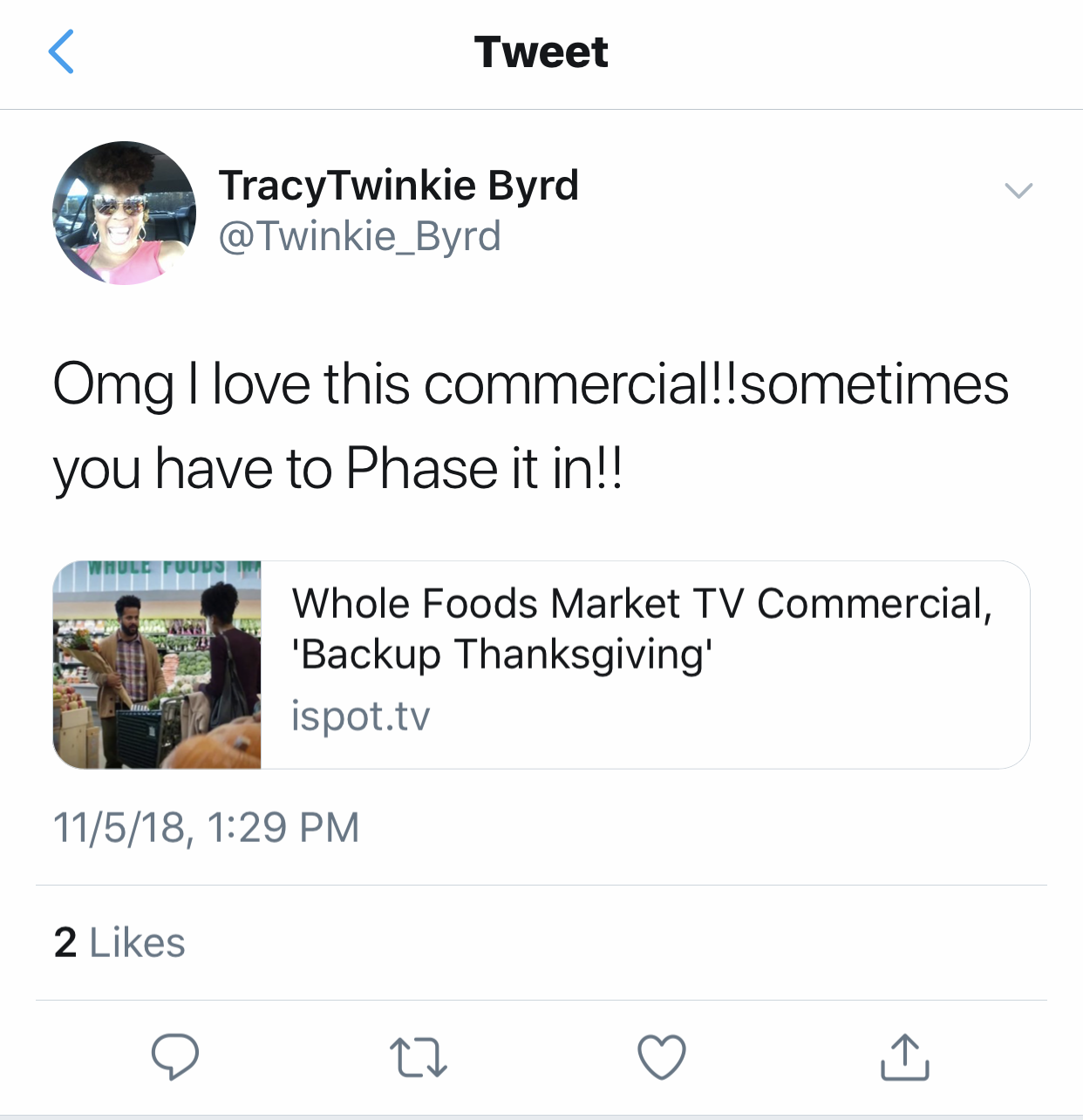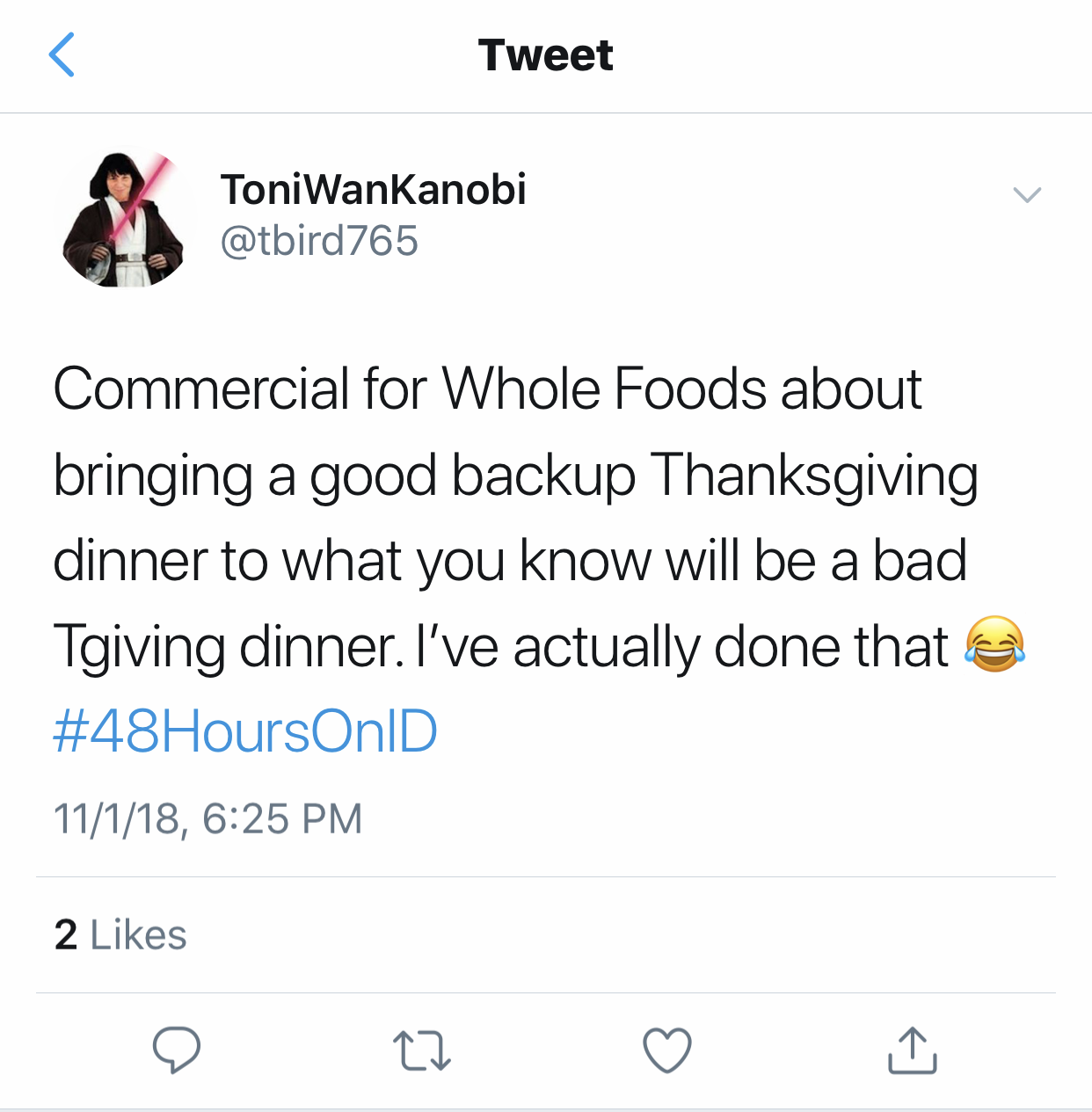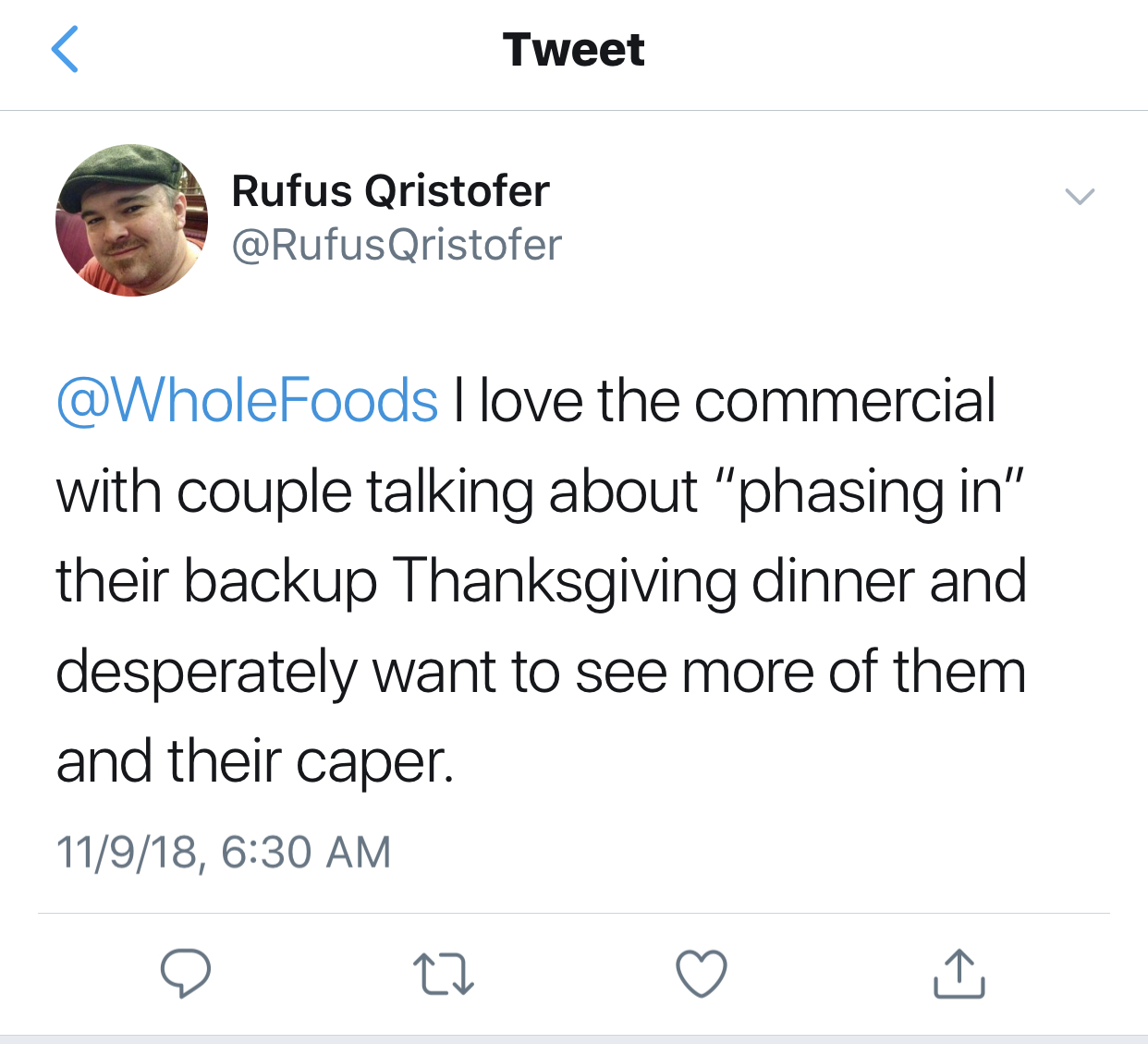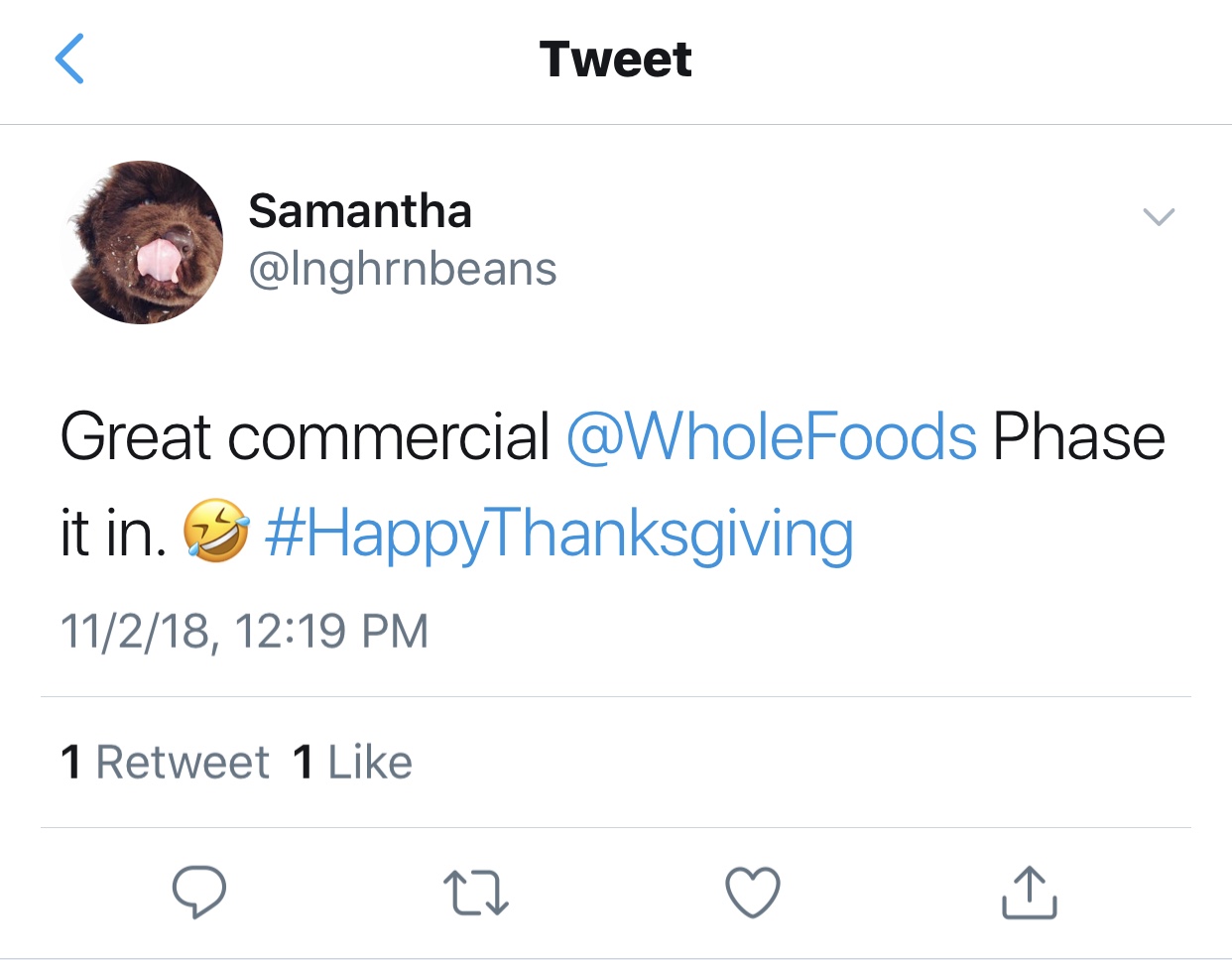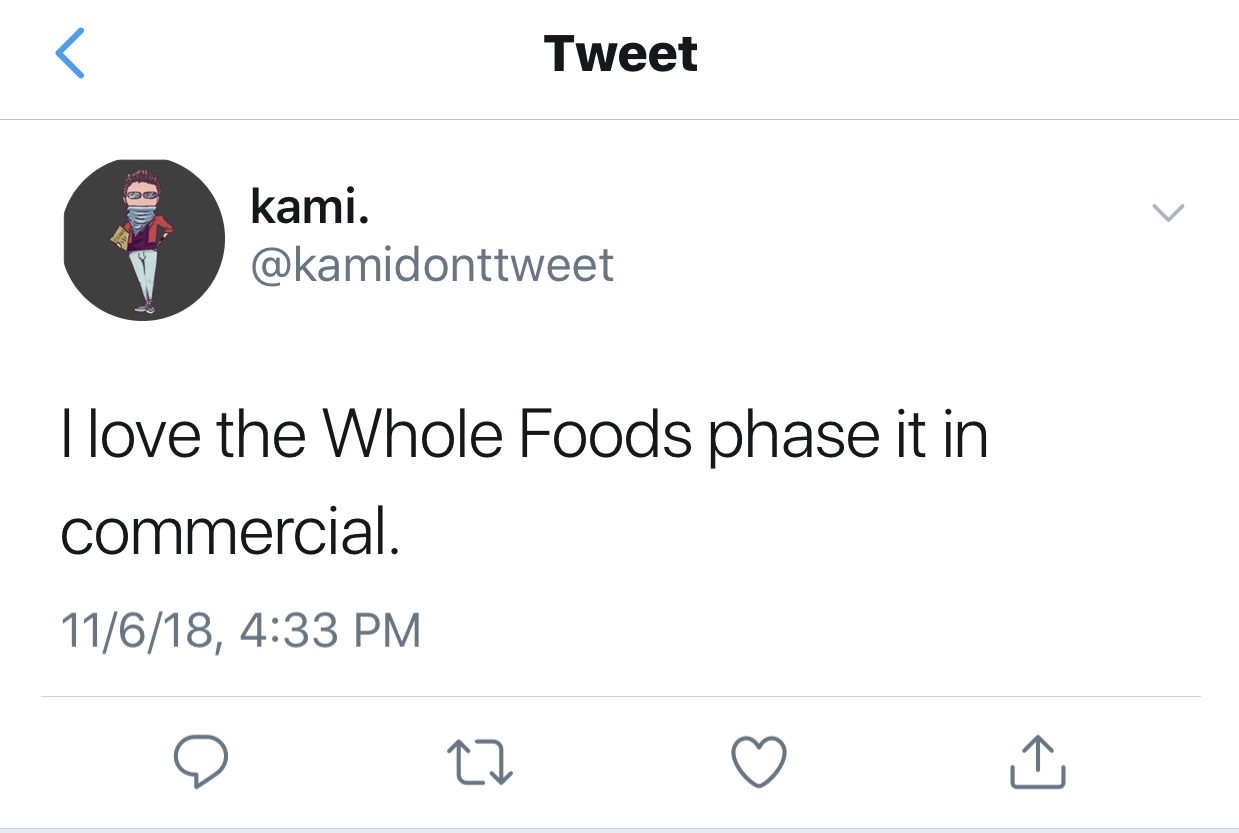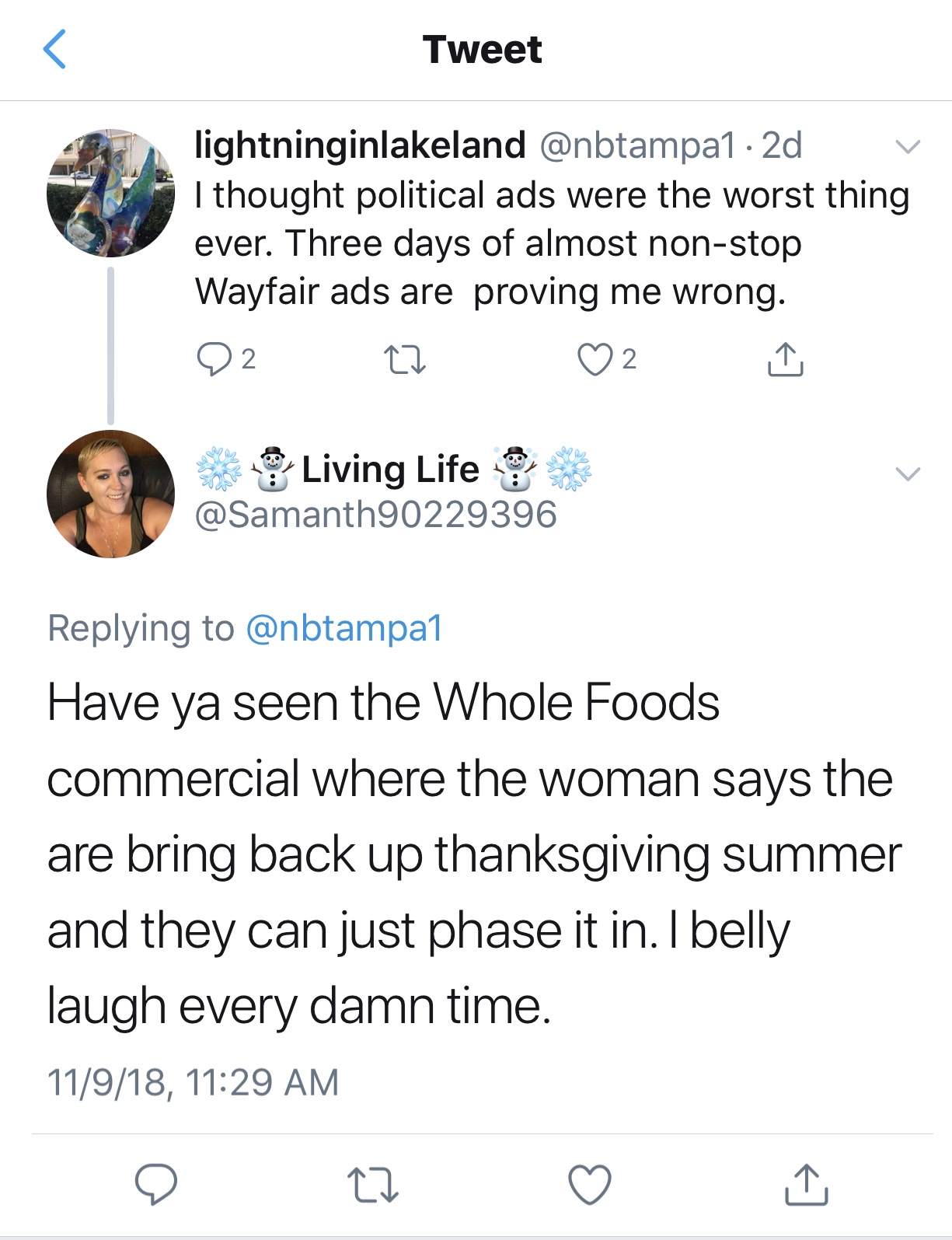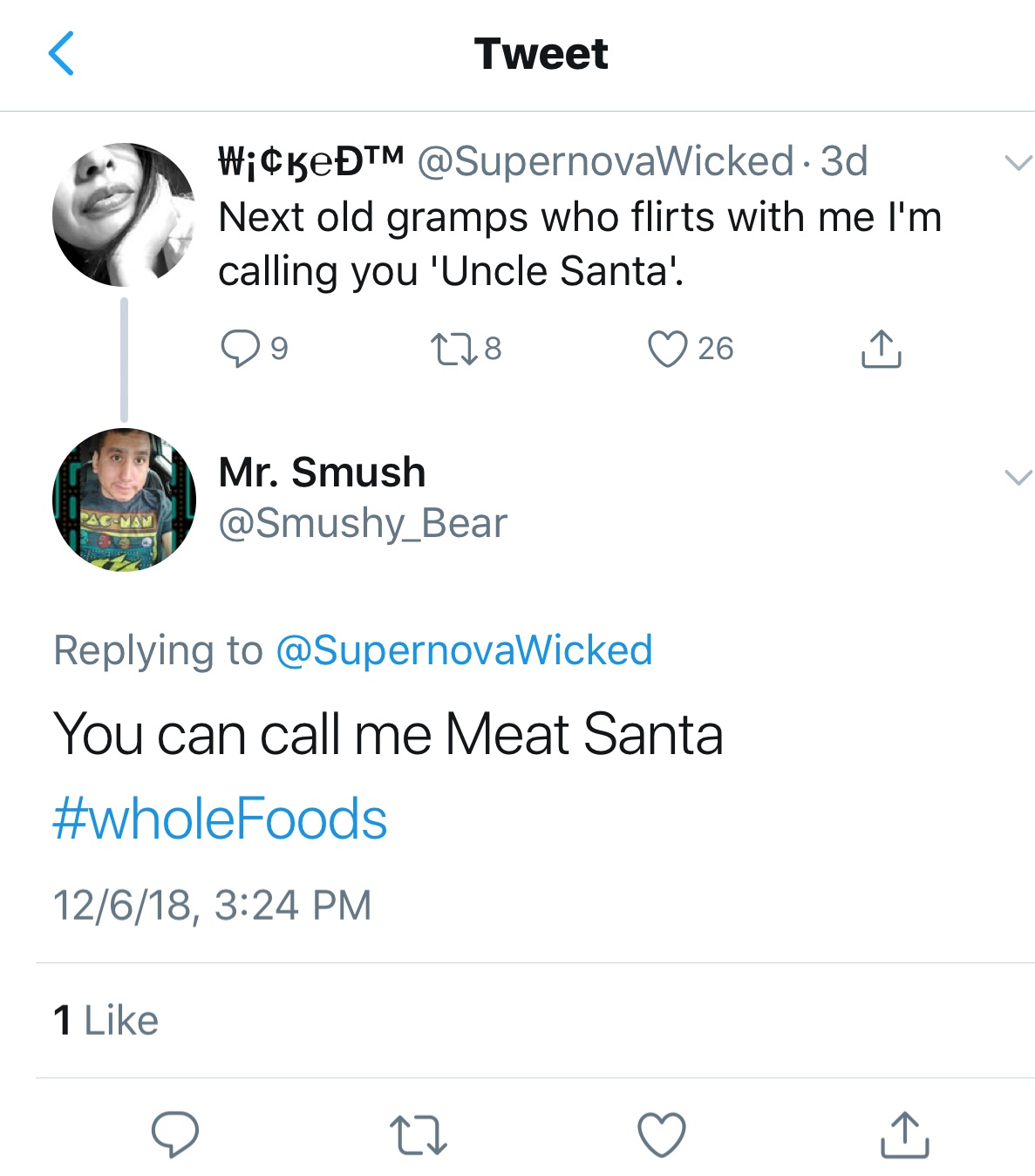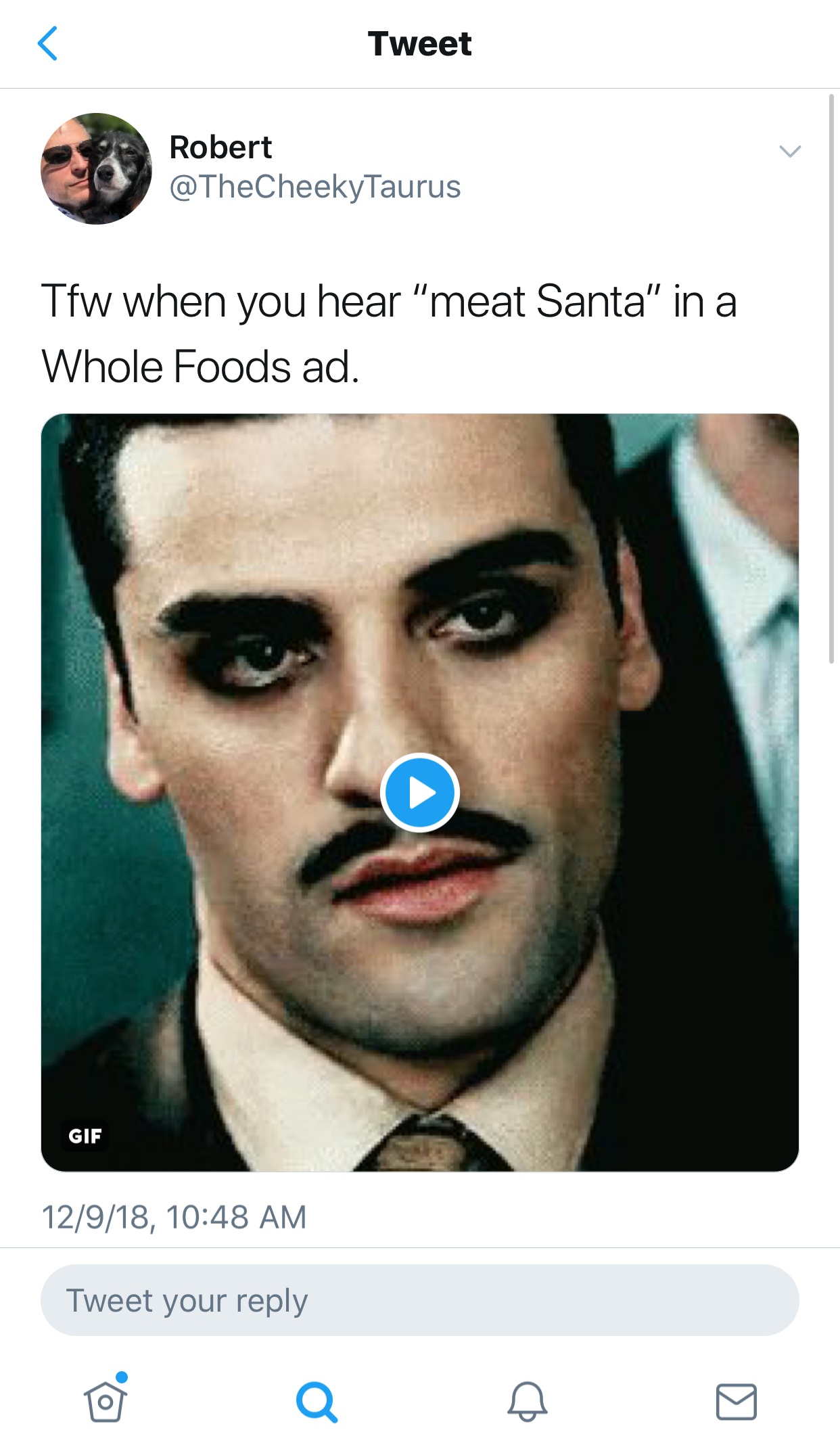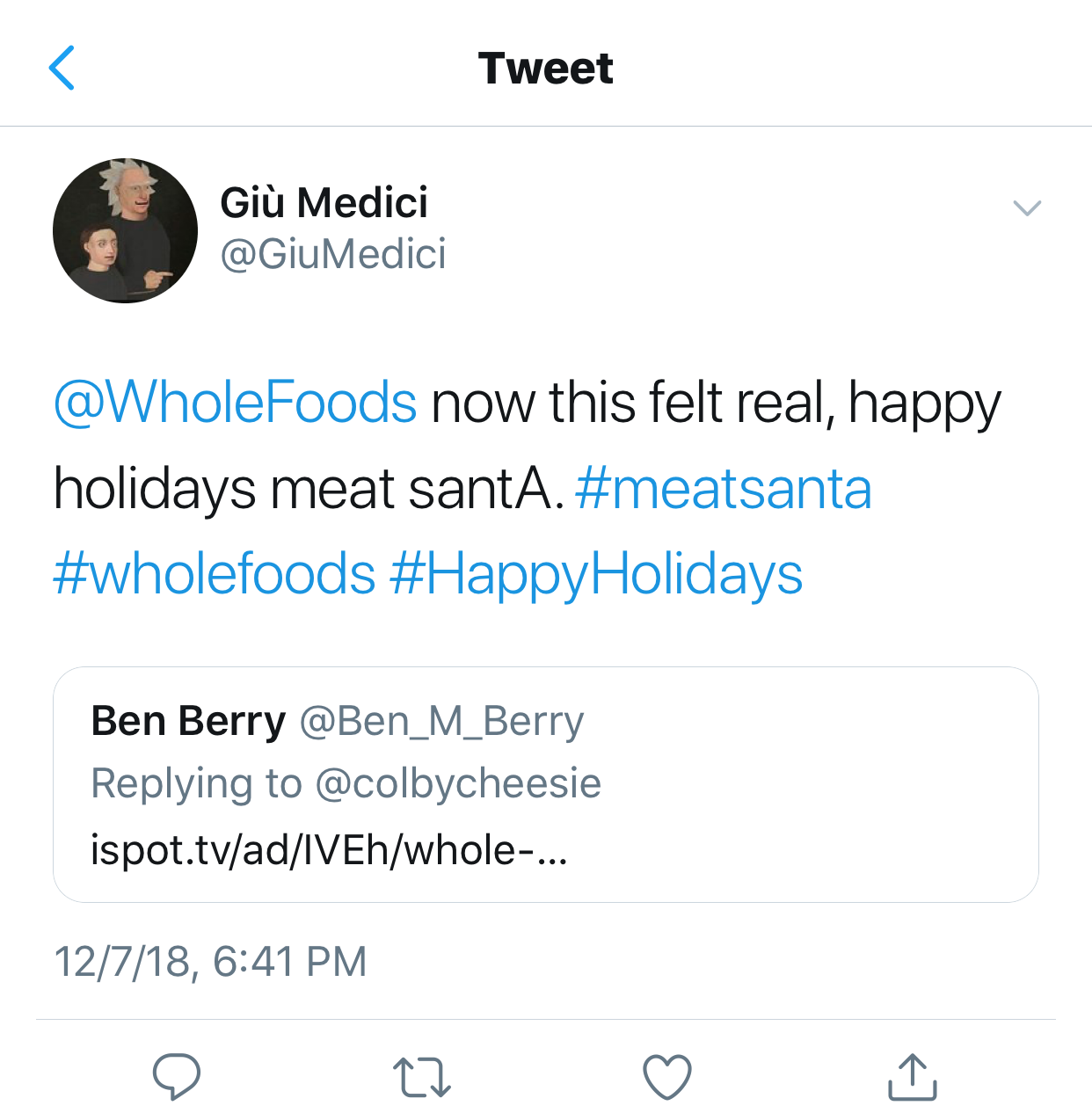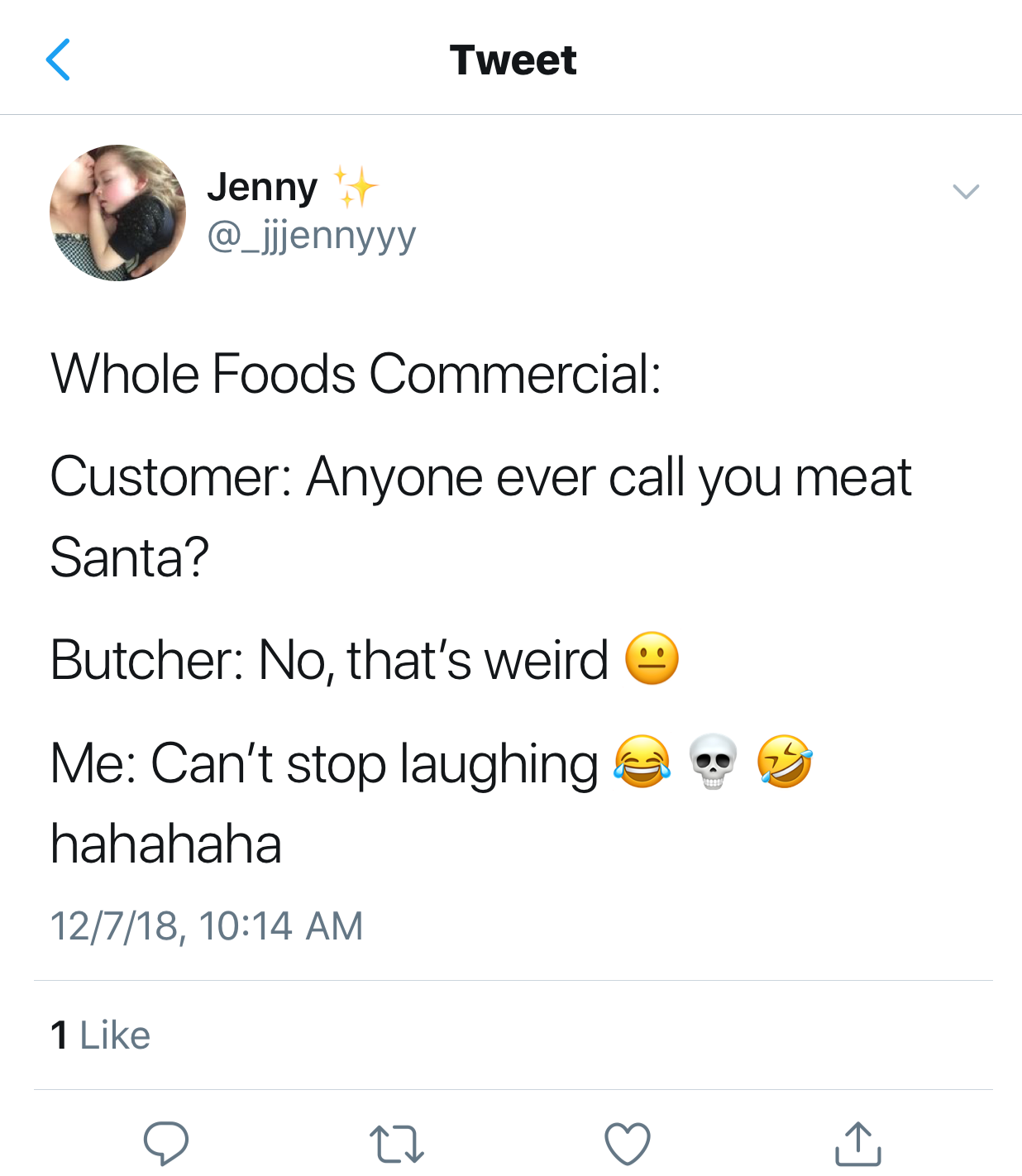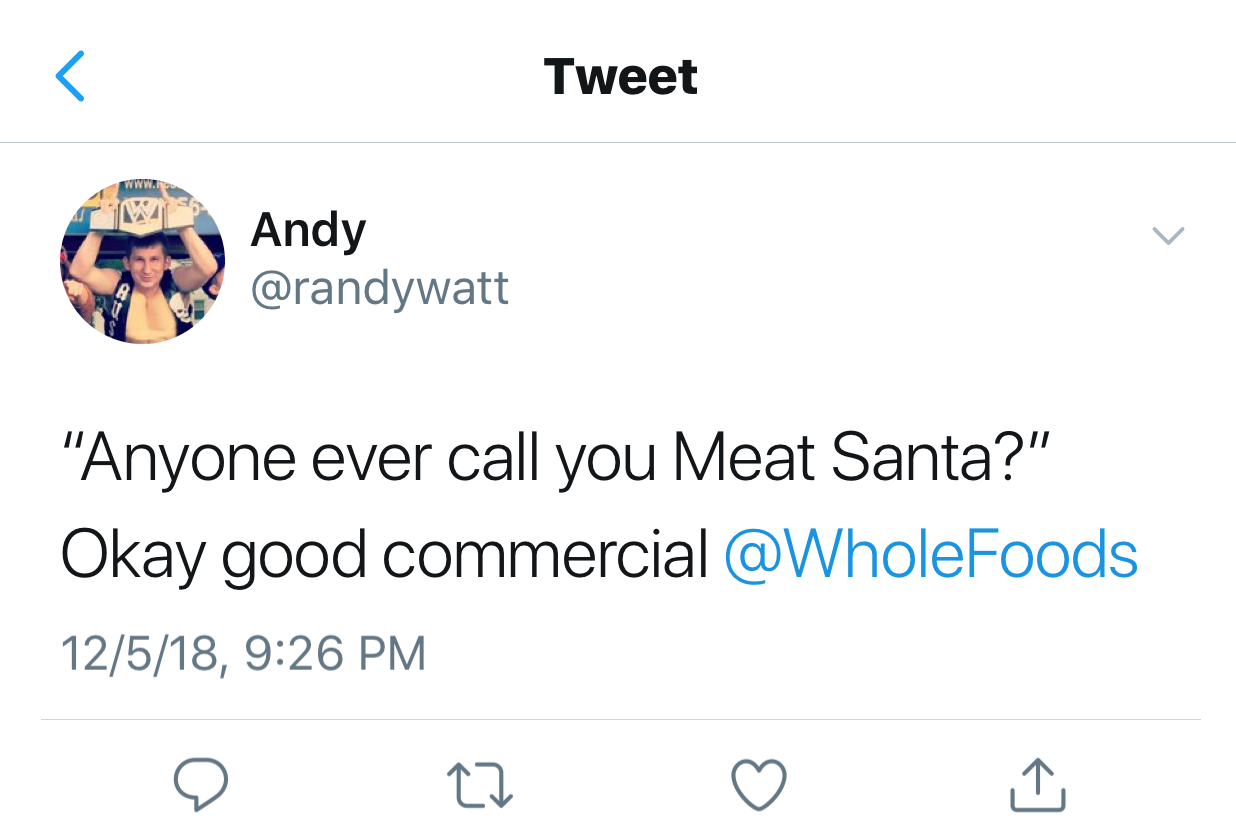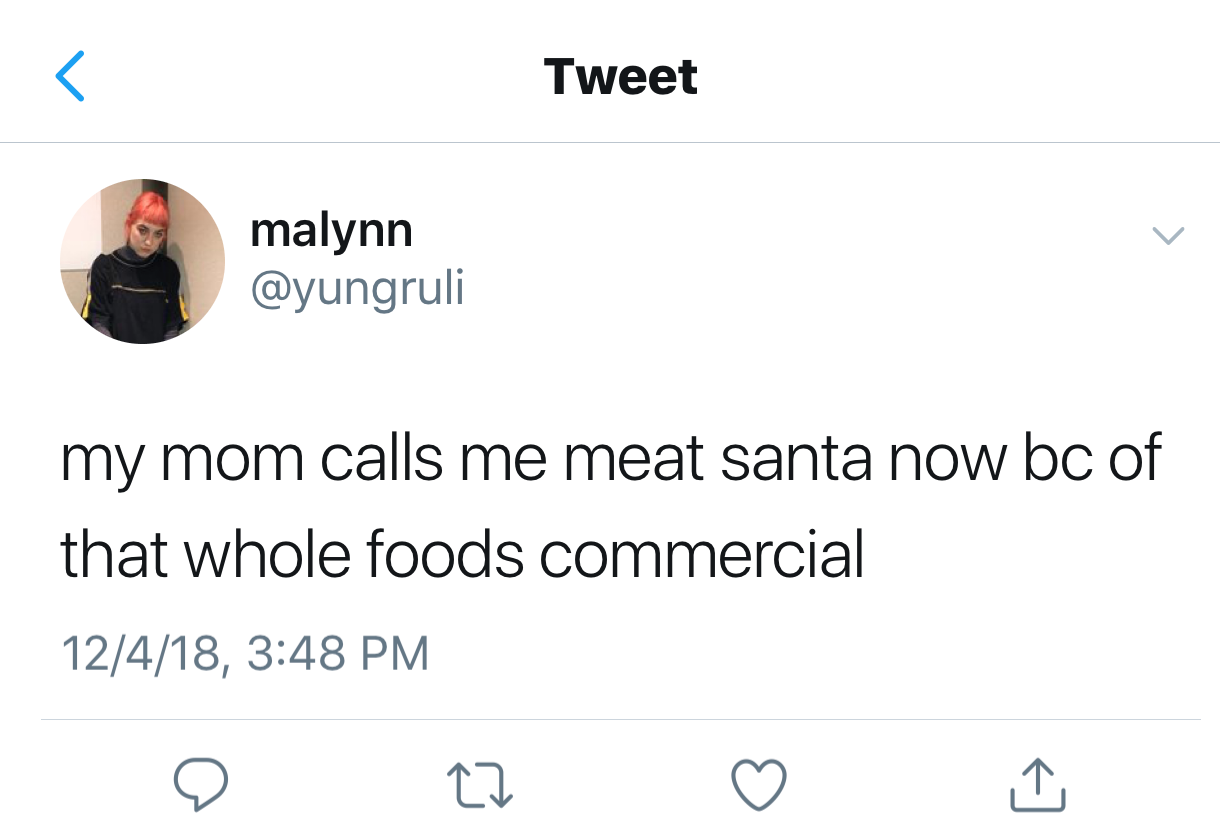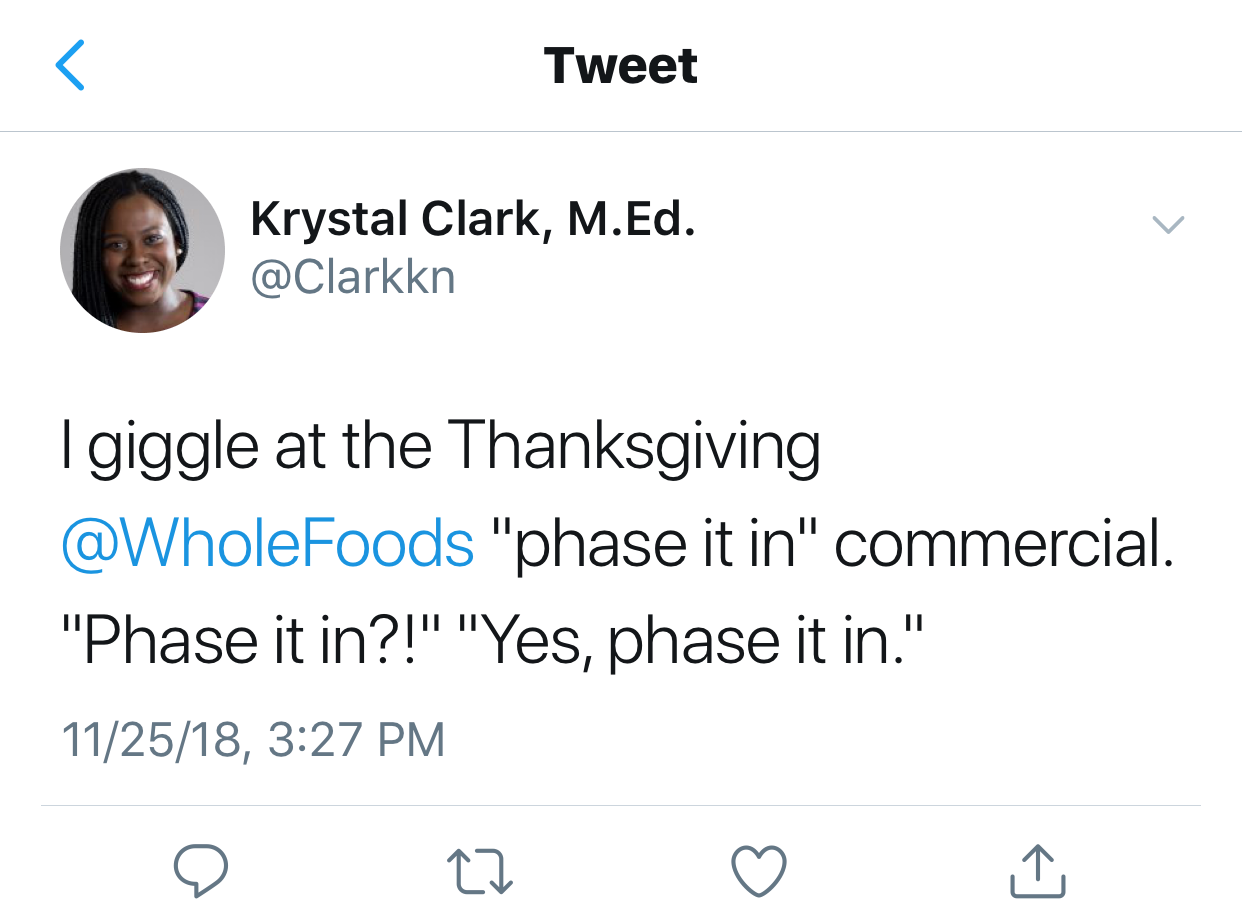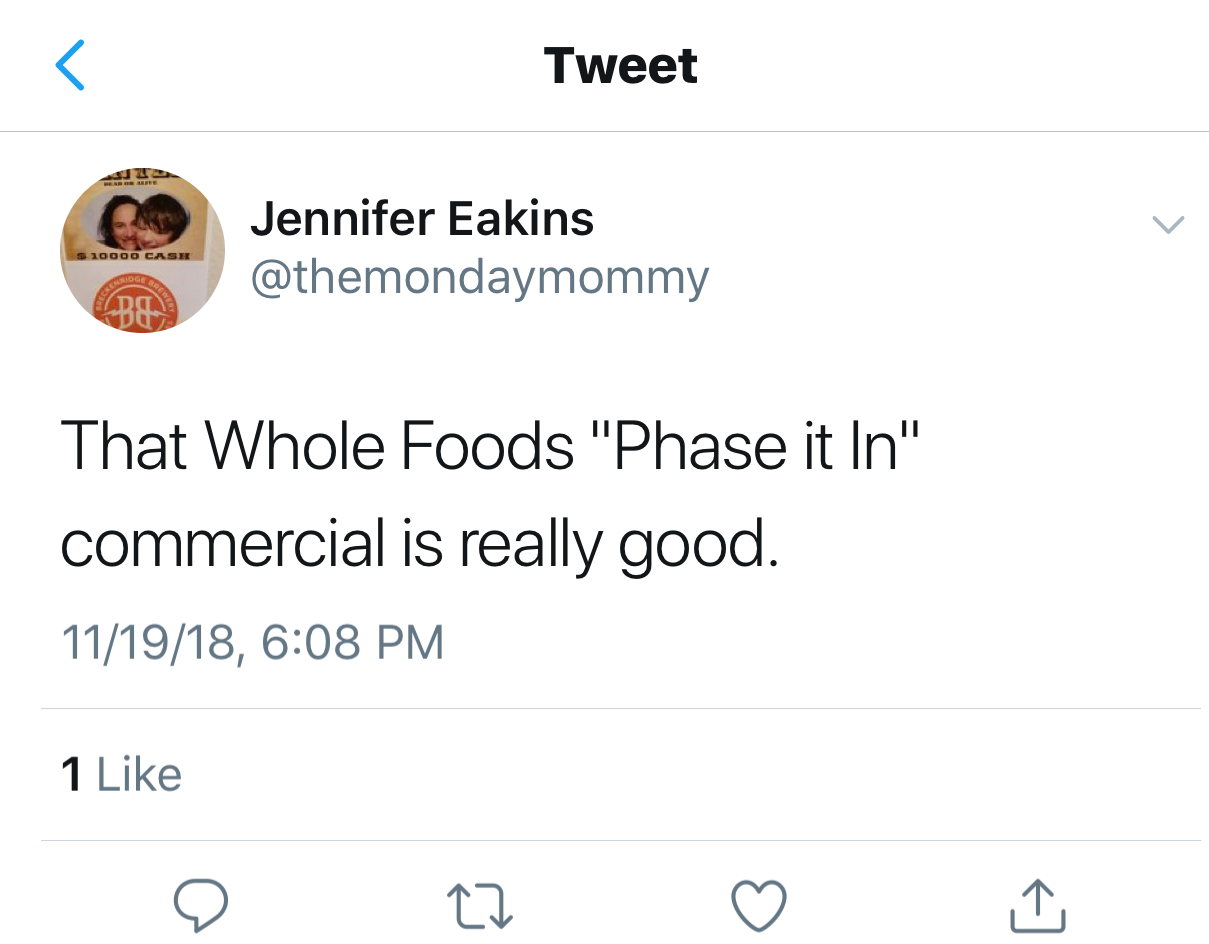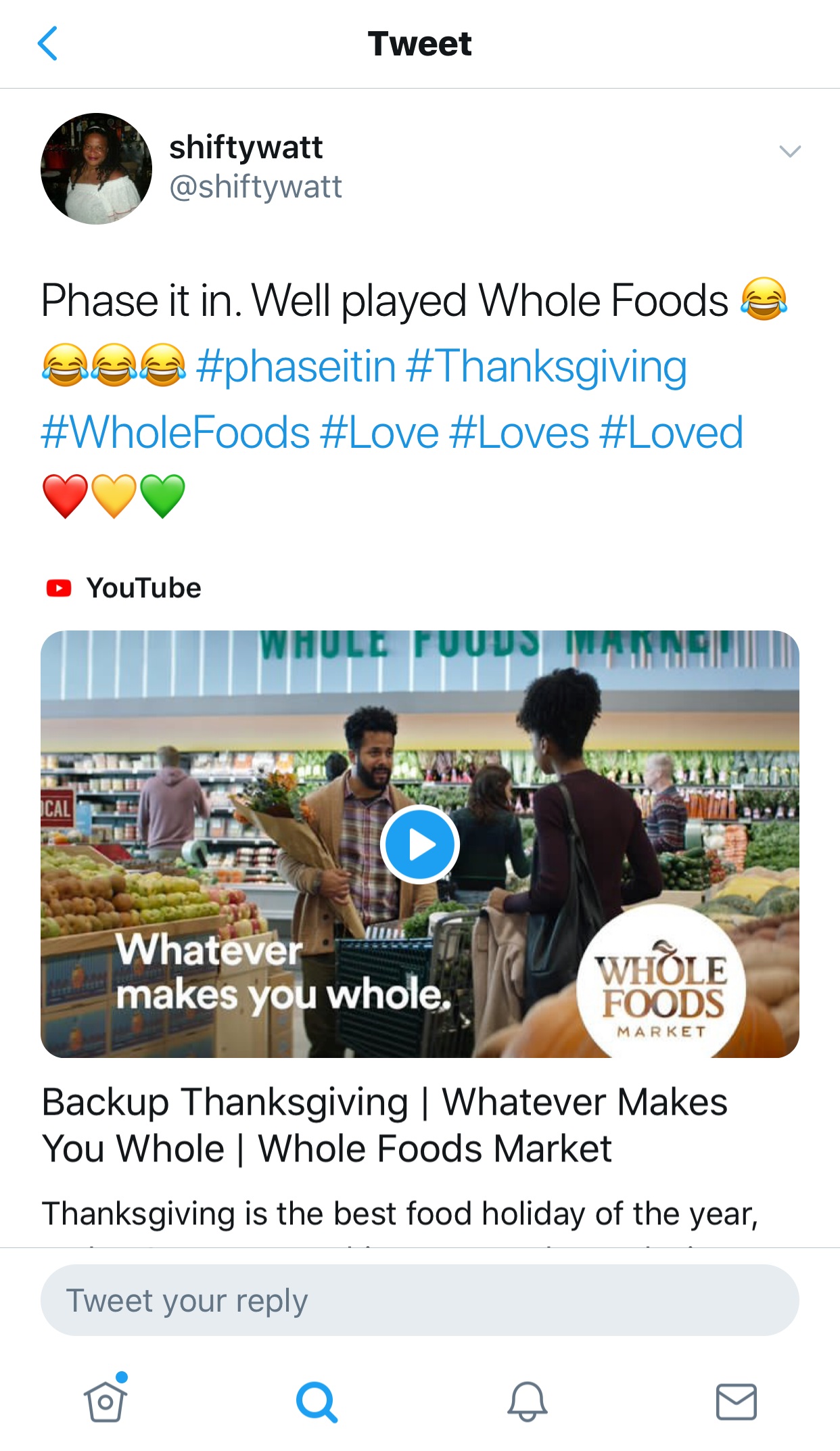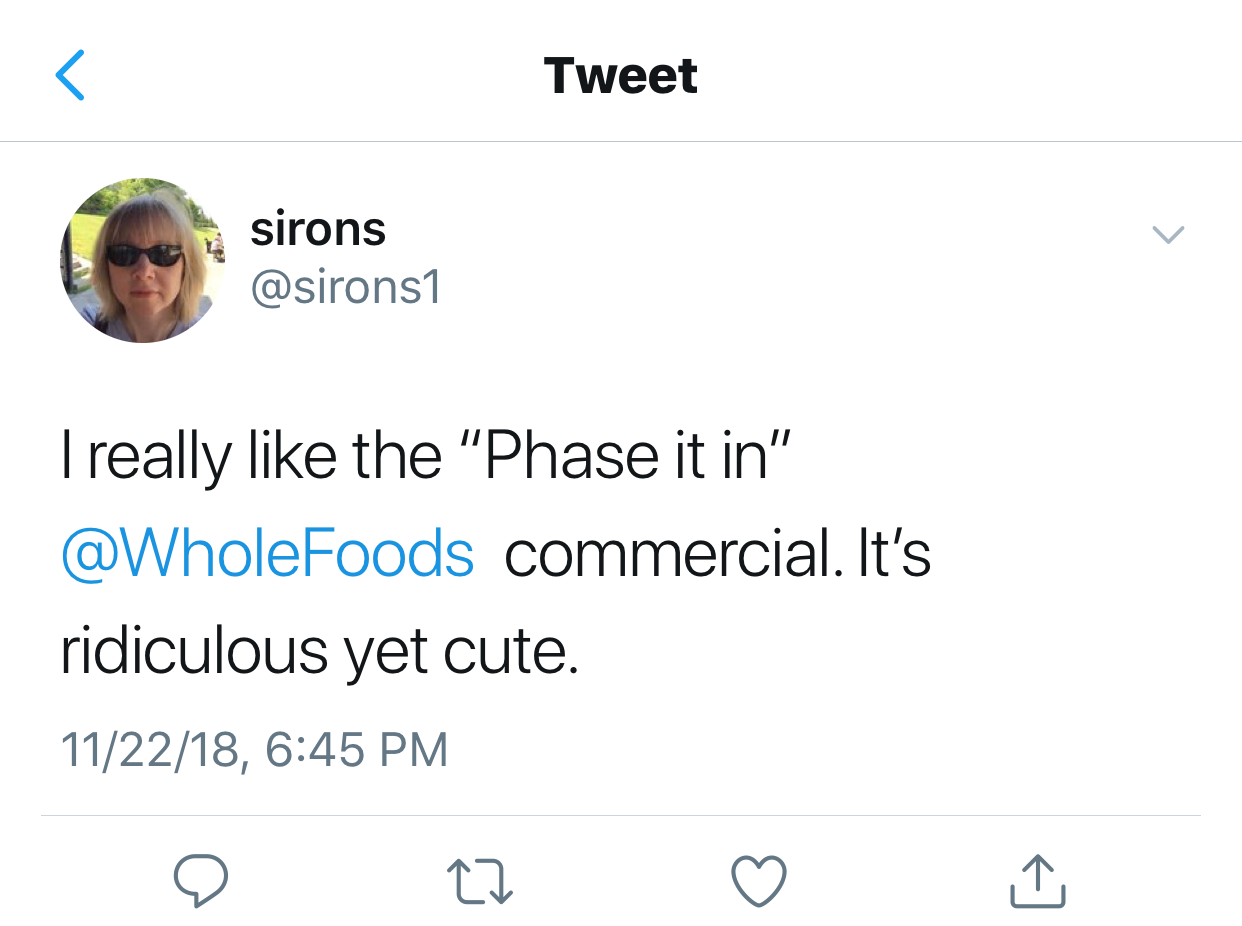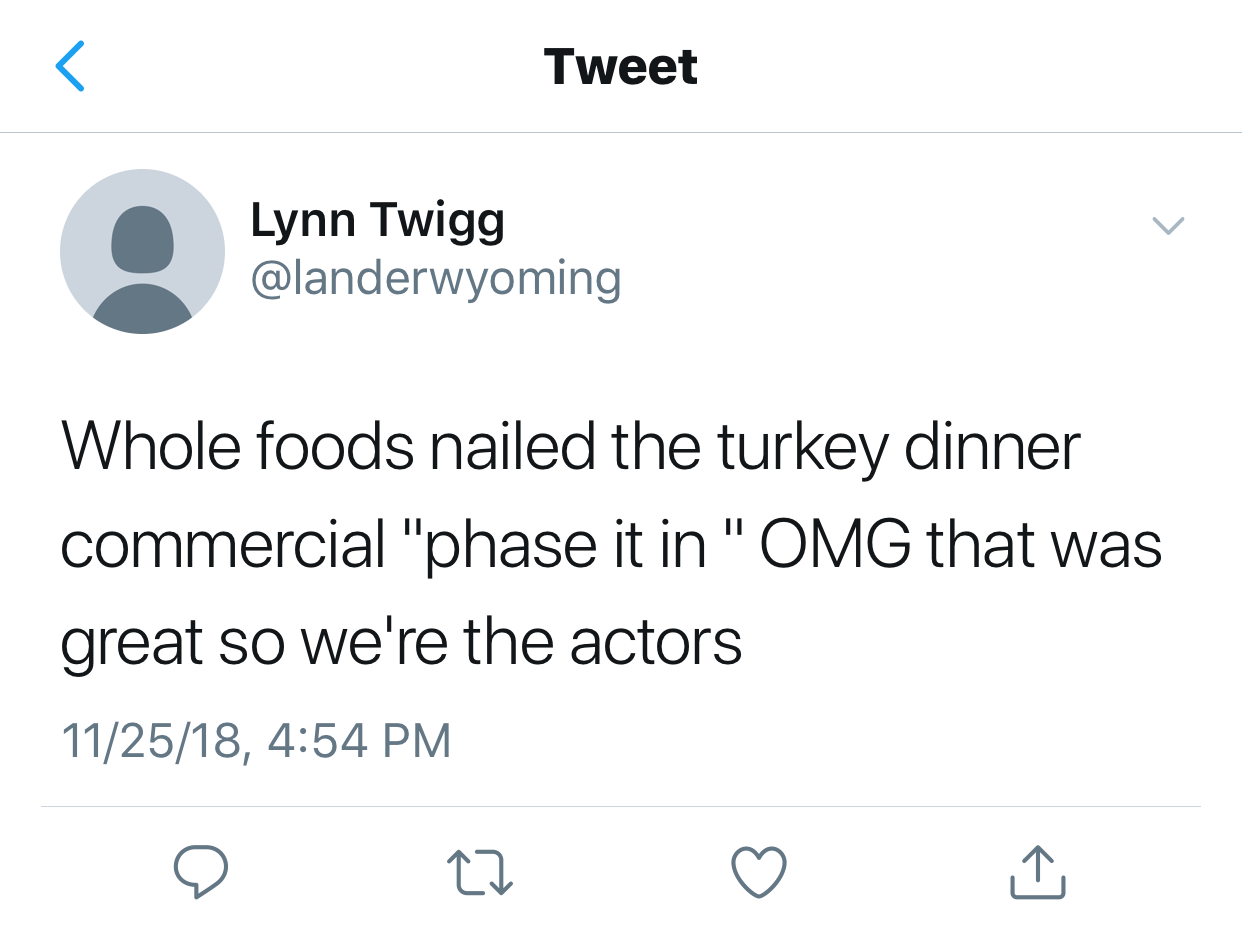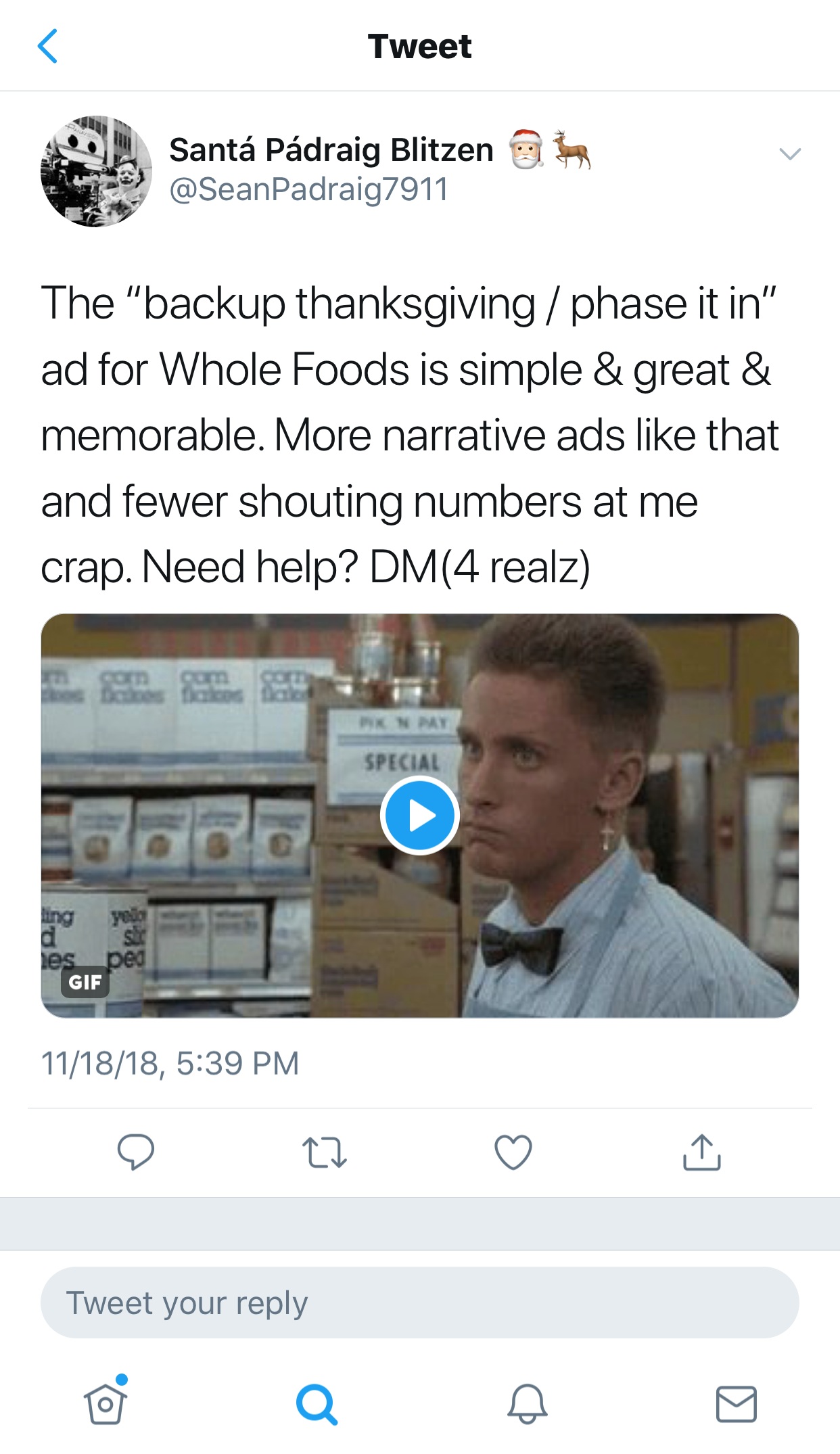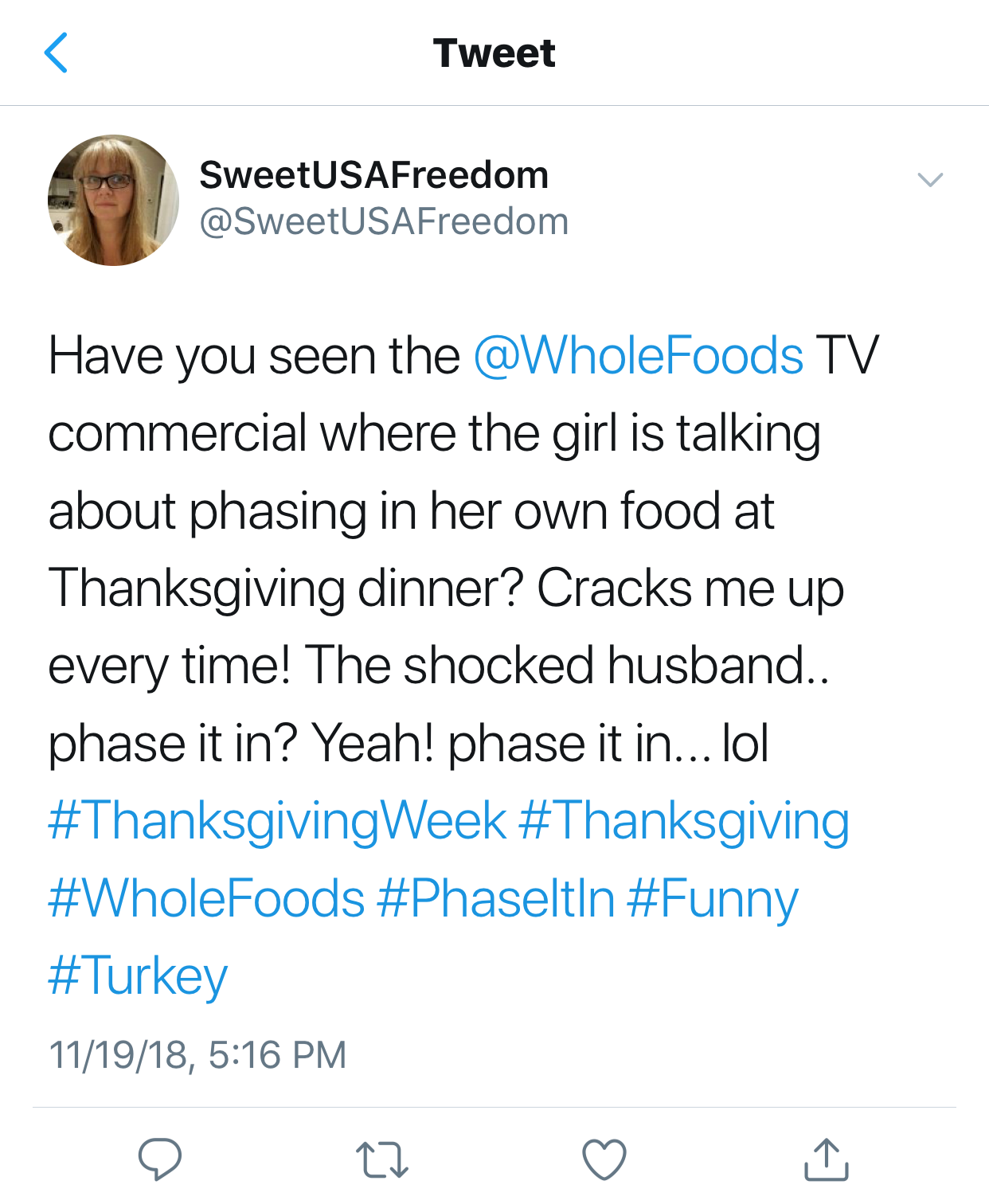 In addition to film, we also conceptualized, art directed, and wrote the passion-driven posters that appeared in store locations across the country. It was a ridiculously fun yet hunger-inducing job.
Big thanks to:
MullenLowe LA
Group Creative Directors, Barton Corley & Jeff Beberman
Senior Designer / Art Director, Laura Beck